Address
128-152 Furlong Rd., St Albans VIC 3021
Max Vehicle Height
No Height Restriction
Services
Hospital Parking
Casual Parking
Mobility Parking
Night Parking
Weekend Parking
Payment Methods

CARD ONLY PAYMENTS*
Visa
MasterCard
EFTPOS IS NOT ACCEPTED
*1.2% surcharge applies to card transactions
Hours of Operation
24/7
Sunshine Hospital Covid Vaccination Hub Parking
Enter via Sunshine Hospitals main car park entry (at the traffic lights) on Furlong Road.  DO NOT access the Vaccination Hub parking via Ace Parking's main entrance.
You must enter through Sunshine Hospital car park, following the signs to the dedicated entrance for Vaccination Hub Parking with Ace Parking.
Upon entry to the Vaccination Hub you must validate your Ace Parking ticket to exit without charge.  Failure to enter via Western Health's car park or failing to validate at the Vaccination Hub will attract standard parking fees.
Find out more information here.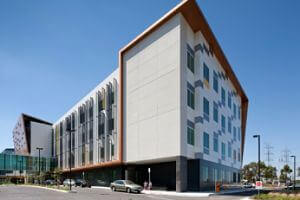 Parking Rates
Monday-Friday
0-15 Minutes FREE
15-60 Minutes $6.50*
1-2 Hours $10.00*
2-3 Hours $12.00*
3+ Hours $15.00*
Saturday-Sunday
0-15 Minutes FREE
15-60 Minutes $6.50*
1-2 Hours $7.50*
2+ Hours $9.00*
*1.2% surcharge applies to card transactions
New Day Starts at 5am
Staff Parking
Pre-Registered Sunshine Hospital Staff can access exclusive staff parking rates from $5.50 for 7-13 hours of parking – Download the Staff Parking Pre-Registration Form.
Nearby Attractions